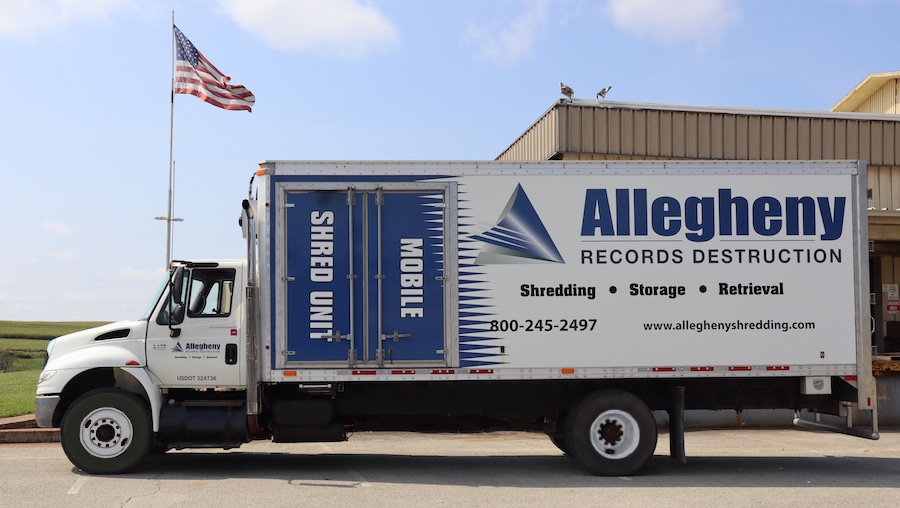 We take care of everything!
Convenient, economical, and secure shredding of your confidential records.
Notarized "Certificate of Destruction" delivered on completion of the job.
Weekly, monthly, peak period or "as needed" pickups.
Top-level service from the global leader in document destruction for over 25 years.
The Allegheny Advantage
At Allegheny Records Destruction, we're proud to offer:
Convenience –– wherever you are, whenever you need us –– we'll be there!
Confidence –– from working with the experts in information destruction!
Compliance –– helping you meet federal security regulations
Certificate of Destruction –– your proof of a job securely done
Cost-effectiveness –– economical destruction of your confidential materials.
Customer Satisfaction –– customized services and long-lasting relations with our clients
A Cleaner Environment –– we recycle shredded materials to minimize landfill dumping
We now offer document storage and retrieval for your confidential information at our secure facility.