Total Information Security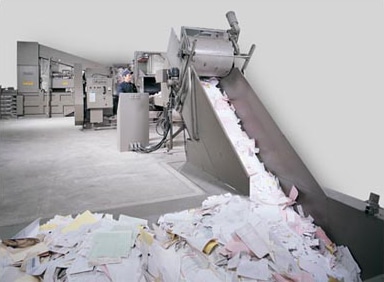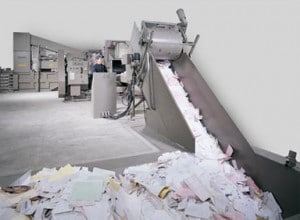 To maximize the security of your sensitive information prior to destruction, we offer container placement for long-term or short-term periods. These high-density polyethylene containers won't rust, dent or corrode and come with a wide-track wheel width for greater stability and protection from tipping.
In addition to containers, we also offer security consoles in a variety of sizes and styles. These attractive consoles will securely store your confidential and sensitive information until pick-up. Nylon console bags, reinforced and double stitched with durable metal grommets and heavy-duty corded drawstrings for quick closure are enclosed inside the tamper-evident, lockable door of the console.
If you choose a regularly scheduled (or as-needed) pick-up, a uniformed, bonded and fully insured security officer will transport your records to our state-of-the-art destruction facility. Upon the destruction of your records, we send a "Certificate of Destruction" verifying that all your information has been thoroughly destroyed in a confidential manner.
When the highest level of document security is required, Allegheny will utilize the 1425GX Security Grinder. This high-performance grinder is designed for consistent screened shredding that meets the NAID standard for pulverization.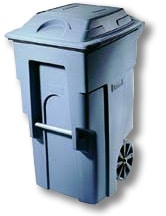 Clients who want to witness the destruction of their records are invited to drop off their materials at our facility, where a 200 Hp Allegheny 36-1000C HD Shredder with an In-Floor Advanced Auto-Feed™ System complete with a Maren Auto-tie Baler accomplishes the task. Shredding security is important to us!
---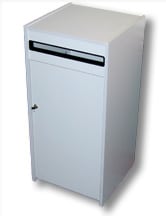 Don't have time to make a drop-off? We'll come to you! Take advantage of our convenient on-site shredding service. Complete with an Allegheny 1436GX Security Grinder, this powerful mobile system provides everything needed for complete on-site document destruction.
Certifications &
Associations