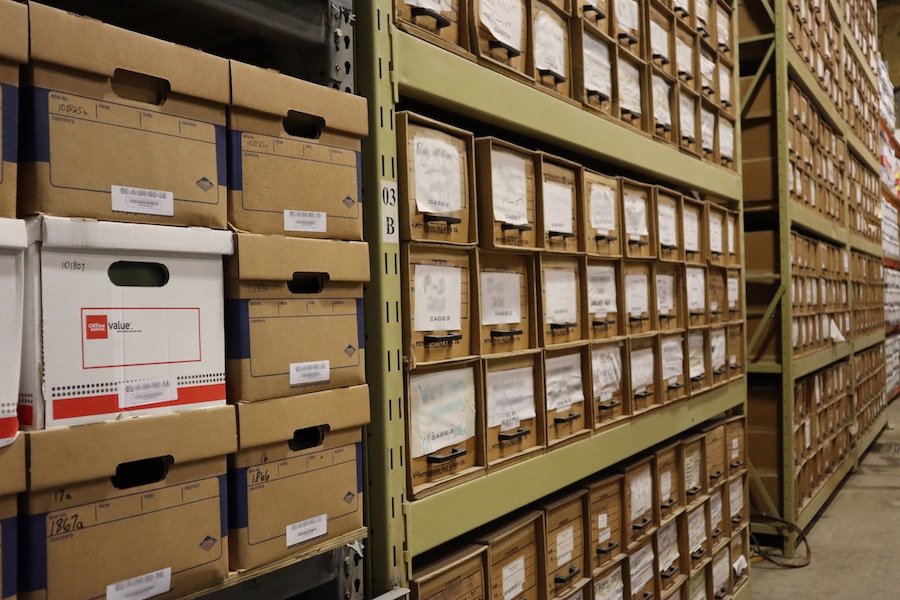 Tired of having to dig through file cabinets and boxes to find your documents?
Allegheny Records' document retrieval service makes your life easier. We organize your documents and store them in our records center where they're protected from theft and any disaster that could befall your facility. Simply call, fax or email whenever you need a file and we will retrieve and deliver it directly to you. No searching through file cabinets or asking around to find files.
Our scheduled and on-demand retrieval and delivery services include:
Next-day service
Priority, rush service
Letting us retrieve and deliver your documents is a time-saving solution that allows you to stay focused on running your business!
Document Retrieval, Delivery and Pickup
If you're running out of document storage space, Allegheny Records can help. Our document pickup service eliminates having to lug boxes of records to a warehouse or self storage unit. Instead, we securely transport your documents to our records center for a more efficient and secure document storage solution. As a high-security document storage facility, it's designed with the latest technology and monitoring equipment, including:
External perimeter security
Access control systems
Smoke and fire alarms
Let us know how you need files organized and we'll index them to your exact specifications. Our document management system uses barcodes to track your files' movements, and you get instant information access.
Secure Document Retrieval
Whether picking up documents or delivering them to you, we're committed to protecting the privacy of your information. We maintain strict chain of custody for every document retrieval and delivery. Each Allegheny Records staff member is background-checked, bonded and insured to keep your information safe and secure.
For more information about Allegheny Records' document retrieval, delivery and pickup services, please contact us by phone or complete the form on this page.
Certifications &
Associations